On 21st January 2020, OC Singapore hosted their inaugural Payment Services Act ("PS Act") Roundtable. The Roundtable was convened to discuss two consultation papers on the PS Act published in December 2019 by the Monetary Authority of Singapore ("MAS").
In the consultation papers, the MAS sought comments on amendments it was proposing to the PS Act, which commenced on 28 January 2020. In particular, the MAS proposed expanding the scope of activities by digital payment token ("DPT") service providers regulated under the PS Act. This was to align the PS Act with international standards, and to mitigate the money laundering / terrorism financing risks arising from certain new business models.
Comments were also sought on the definitions of "e-money" and "DPT" under the PS Act. The MAS noted the emergence of stablecoins as a new class of cryptocurrencies intended to be relatively stable in value, and that certain stablecoins had the potential not to fall neatly into the existing definitions of payment instruments under the PS Act. Comments were therefore sought on features which distinguished money, e-money and DPTs from each other, as well as whether the existing definitions of e-money and DPT remained relevant.
The Roundtable was moderated by Chia-Ling Koh from Singapore, Paul Anning from London and Albert Yuen from Hong Kong. The Roundtable was attended by persons from across a range of industries, including lawyers, bankers, academics, FinTech startups, consultants and those in the crypto industry. It was a lively session, with all the attendees encouraged to share their thoughts on the consultation papers under Chatham House Rules.
The event was well-received and commended for having a variety of viewpoints from both the audience and moderators. Feedback captured, along with insights from our Payments experts, was subsequently submitted to MAS.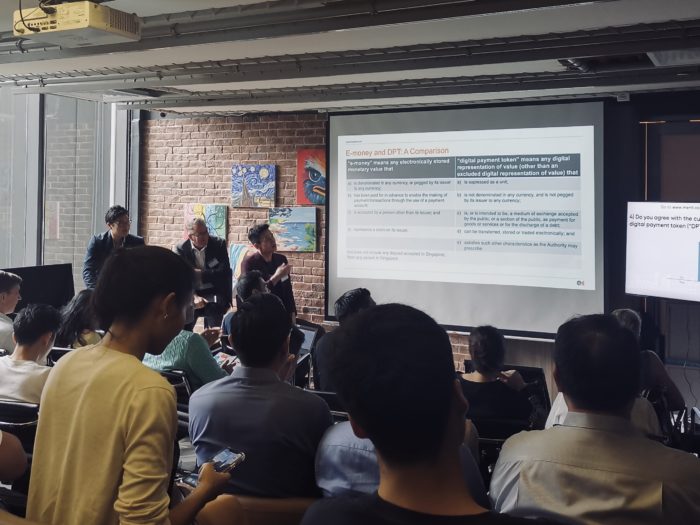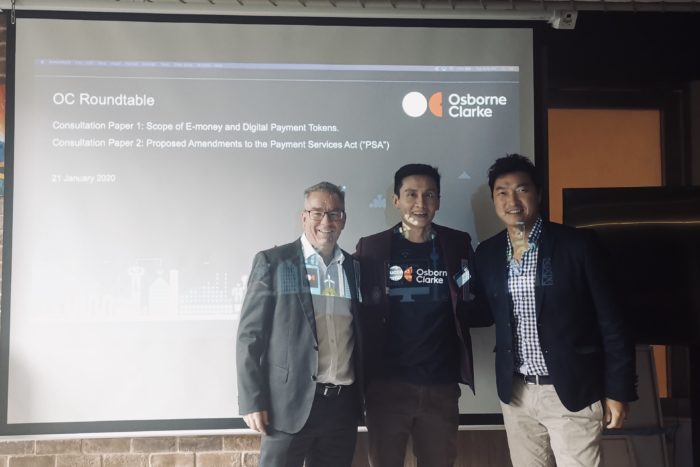 Here you can find our Public Response to Consultation on Proposed Amendments to Payment Services Act and our Public Response to Consultation on Payment Services Act 2019 – Scope of E – Money and DPTs.